Choosing a driving school is an important decision that requires careful consideration. When it comes to learning how to drive, you want to make sure that you choose a school that offers quality instruction, experienced instructors, and a safe and supportive learning environment. Leap Driving School in Riverbend is a great option for anyone looking for a reputable and reliable driving school. Here are some reasons why you should consider Leap Driving School Riverbend for your driving lessons:
Experienced Instructors:
Leap Driving School Riverbend, instructors are highly trained and experienced. We know how to teach you the essential skills you need to become a safe and confident driver. We provide individualized instruction that is tailored to your specific needs and learning style.
Comprehensive Curriculum:
The curriculum we teach at Leap Driving School Riverbend is comprehensive and covers all the necessary aspects of driving, including basic vehicle operation, road rules and regulations, defensive driving techniques, and hazard perception. You will receive comprehensive instruction from our experienced driving instructors to help you become a safe and competent driver.
Flexible Scheduling:
We are the popular driving school in Riverbend that offers flexible scheduling options to accommodate your busy lifestyle. We understand that everyone has different schedules and provide the convenience of scheduling lessons at times that work best for you.
Affordable Pricing:
LeaP Driving School Edmonton offers competitive pricing for their driving lessons, making it accessible to everyone who wants to learn how to drive. We offer different packages that cater to different needs and budgets.
 Safe and Reliable Vehicles:
At Leap Driving School Riverbend, we maintain safe and reliable vehicles that are equipped with dual brakes and mirrors for added safety. You can be confident that you are learning to drive in a safe and reliable vehicle.
Personalized Attention:
Our driving instructors provide personalized attention to each student. We understand that every student is unique, and they tailor their instruction to suit your learning style and needs. This individualized approach helps you learn more effectively and feel more comfortable behind the wheel.
Positive Learning Environment:
Our driving school in Riverbend provides a safe and supportive learning environment where you can learn to drive with confidence. We have patient and friendly instructors who will guide you through every step of the learning process.
 Excellent Customer Service:
Leap Driving School Edmonton is known for providing excellent customer service. We are responsive to learner's needs and concerns, and work hard to ensure that each student has a positive experience while learning to drive.
We believe that Leap Driving School Riverbend is a great choice for anyone looking to learn how to drive. With our experienced instructors, a comprehensive curriculum, flexible scheduling, affordable pricing, safe and reliable vehicles, personalized attention, and a positive learning environment, you can be confident that you are receiving the best possible driving education.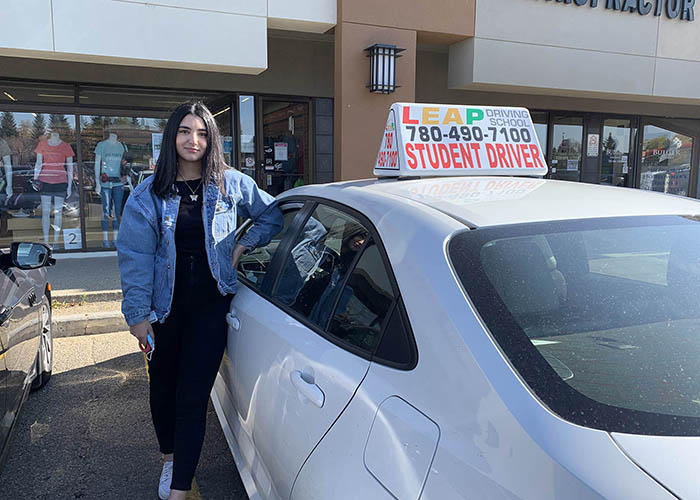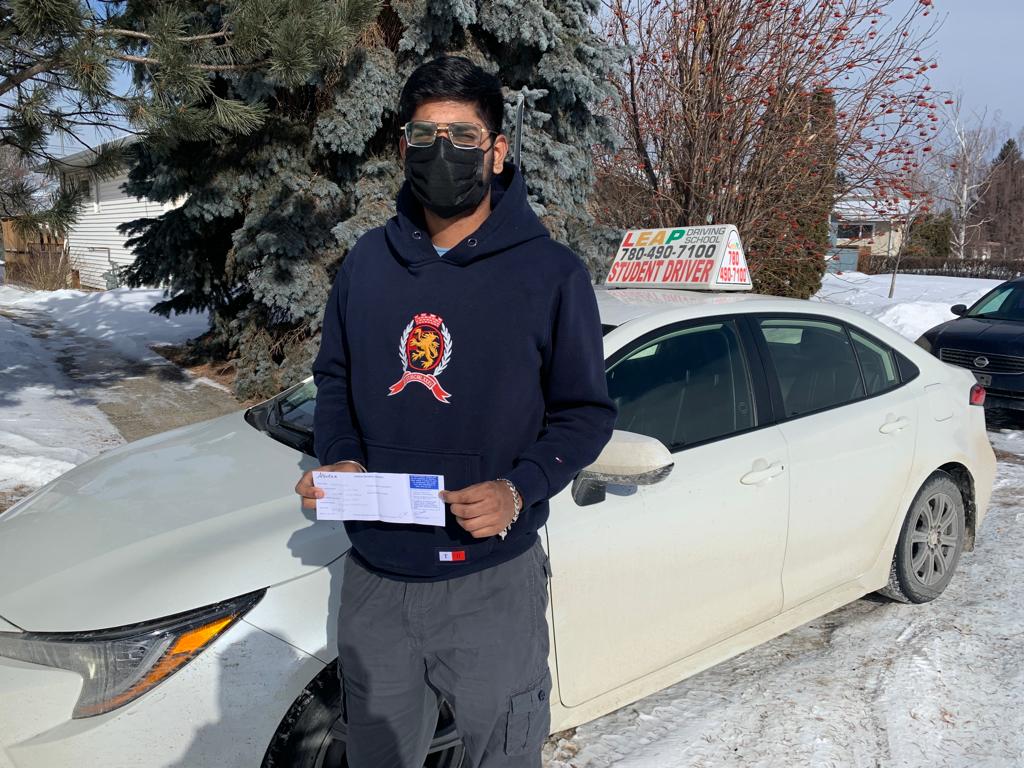 Popular Driving Courses Riverbend
Learn to Drive with Confidence at LEAP Driving School LTD.