LEAP driving school is providing top-quality driving lessons in Edmonton to help our students become confident and safe drivers. Our experienced and certified instructors use the latest teaching techniques and methods to create a supportive and comfortable learning environment. We understand that every student has different learning needs, so our driving lessons are customized to meet the individual requirements of each student. Whether you are a beginner driver or looking to brush up on your driving skills, our lessons will give you the knowledge and confidence you need to pass your road test and become a responsible driver.
Choosing Right Driving School for Driving Lessons:
Since driving may expose people to harm, selecting a driving school is one of the most significant and difficult jobs that can be faced. Because of this, it is essential to choose the best driving school in Edmonton. Choosing the right driving school is an important decision that can impact your safety on the road for years to come. At LEAP Driving School, we prioritize safety, quality, and flexibility to meet the unique needs of our students. Our instructors are highly trained and experienced in providing comprehensive driver education in Edmonton, Beaumont and Sherwood Park area, tailored to each student's skill level and learning style. Our curriculum is designed to not only help students pass their driving test but also to equip them with the skills and knowledge necessary to become safe and confident drivers. 
We have been working in the field of driving instruction for more than ten years, we can guarantee that our students will get an education of the highest callibre. We provide flexible scheduling that is simple for you to fit into your hectic lifestyle. Our driving lessons in Edmonton concentrate on making our student a confident driver. We aim to teach every student the tools and practices of defensive driving in addition to assisting you in passing the driving test and obtaining a license. 
Benefits of Choosing LEAP Driving School Edmonton:
 Choosing the right driving school in Edmonton is a pivotal decision on your journey to becoming a safe and confident driver, and that's where Leap Driving School truly shines. Our commitment to excellence sets us apart. We prioritize your learning experience with a tailored approach, ensuring that every lesson suits your unique needs and learning pace. Our team of certified instructors brings not only their expertise but also a patient and encouraging attitude to each lesson, making nervous beginners feel at ease. With flexible scheduling and competitive pricing, we strive to make quality driver education accessible to all. At Leap, we don't just teach you to drive; we empower you with the skills and knowledge you need to navigate Edmonton's roads safely. Join us, and let's take the leap towards your driving goals together.
Professional Instruction: LEAP Driving School employ certified driving instructors who have the expertise and knowledge of the road test requirements. Our licensed driving instructors are familiar with the specific criteria that examiners look for during the test and provides targeted instruction and practice to help you meet those requirements.
Road Test Preparation: We are expert and experienced in preparing students for road tests. Our instructors will guide you through the entire process and help you understand what to expect during the exam. We will teach you the necessary skills and techniques to perform well, such as proper vehicle control, lane positioning, signaling, and defensive driving strategies.
Mock Exams and Practice: Our driving instructor conduct mock exams to replicate the actual testing conditions. This allows students to practice and become familiar with the exam format, which helps reduce anxiety and improve performance on the actual road test.
Feedback and Corrections: Our Driving instructor provides valuable feedback on student driving skills, also highlighting the areas that needs improvement. He works with student to address any weaknesses and ensures they are well-prepared for the road test.
Confidence Building: Confidence plays a crucial role in performing well on the road test. Our Driving school create a supportive environment where gain confidence in your driving abilities through structured lessons and practice sessions. We ensure our students become more confident and are better equipped to handle the challenges of the road test.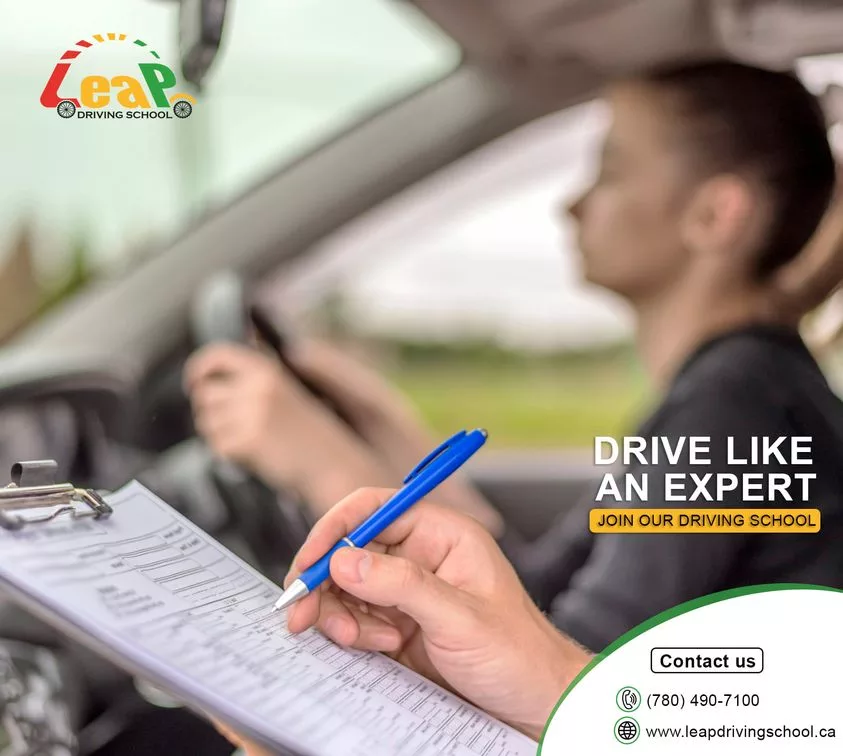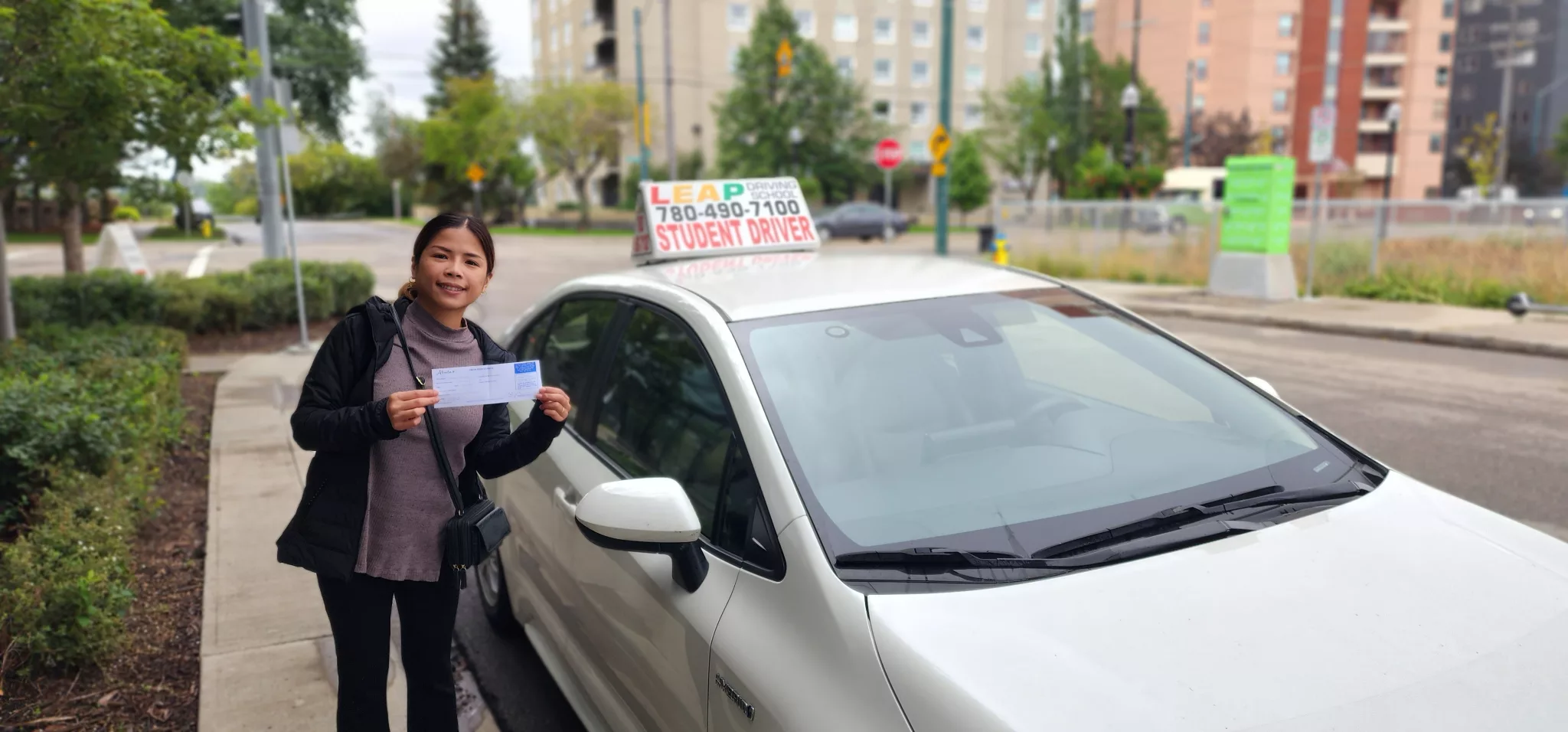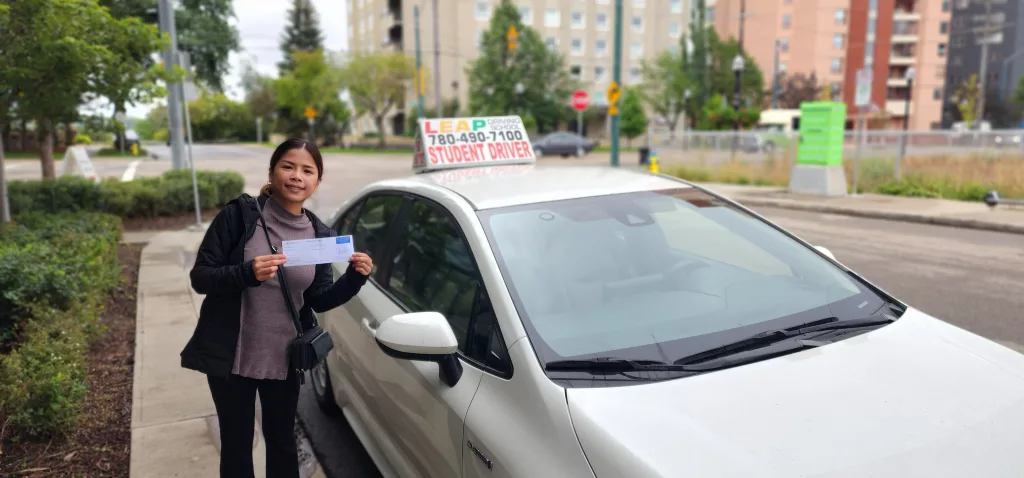 Driving Courses in Edmonton
LeaP Driving School provides different Driving Courses in Edmonton to suit you and your individual requirements with a range of learn to drive packages at very affordable prices.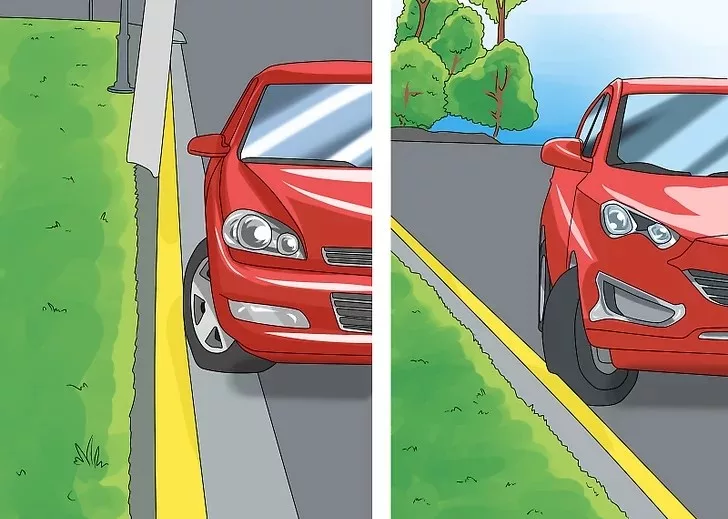 As a driver, it is essential to be acquainted with the different hill parking methods you may encounter while driving. Your road test will include hill parking, and the examiner
Read More »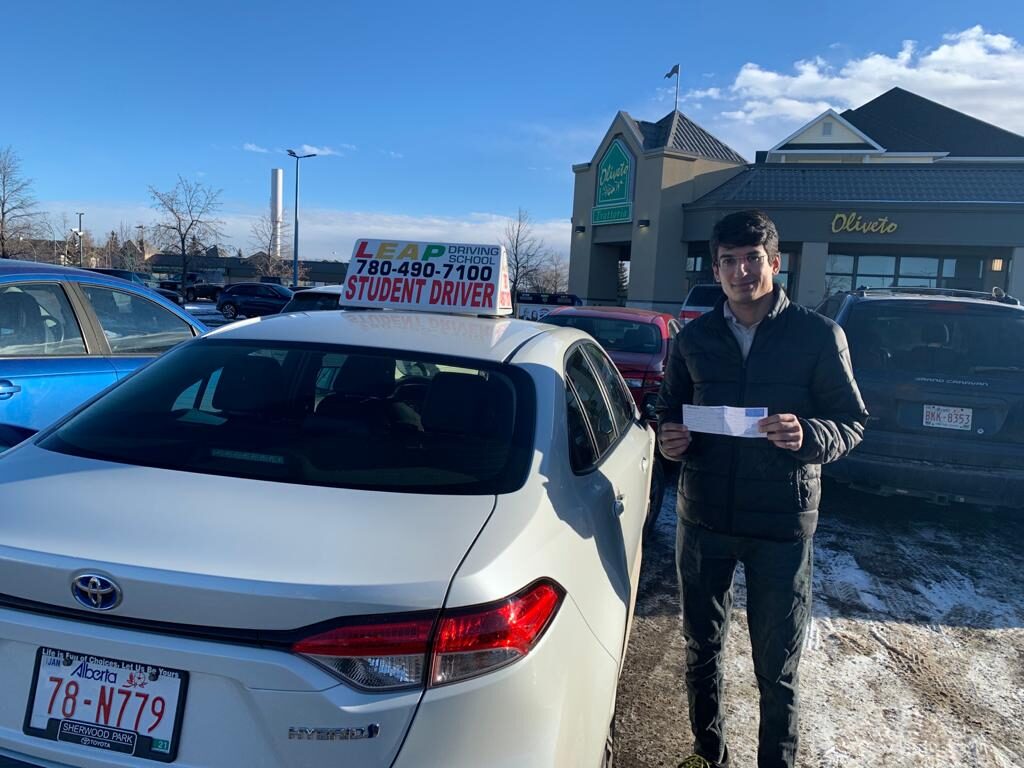 There are several benefits of renting driving school car for your road test. Road tests can make even experience drivers nervous. Below are some of the most important benefits of
Read More »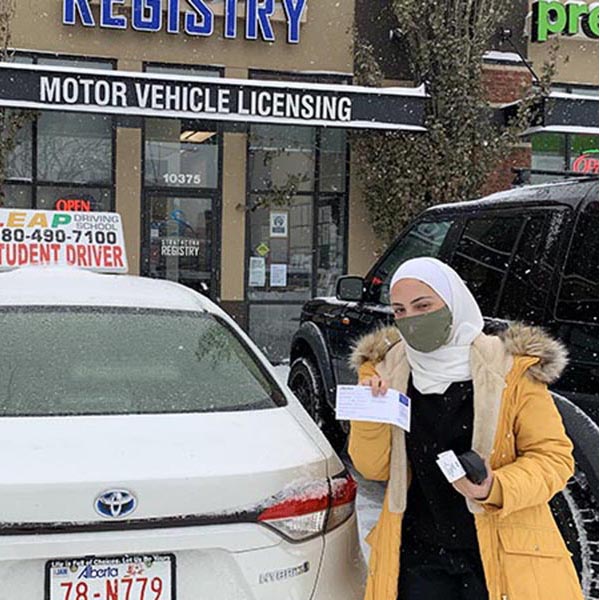 The basic driving course in Edmonton is the most popular program for new drivers who want to obtain a Class 5 driver's license in the province. The course aims to
Read More »
Driver's Training Courses
We offer different Driver's Training Course available in Edmonton and the surrounding area.  Our Basic Driving Course is ideal for learners who are interested in getting Insurance Discount. Our Premium Driving Course is our most popular training offering extra lessons for students to gain more confidence on the road. We also offer other options available including knowledge test preparation, brush-up lessons, insurance discount course, defensive driving course (3 demerit points reduction), and car rental option for the road test.
Please feel free to contact us for more information, we would be more than happy to answer any questions you may have regarding our driving courses. 
competitor: $895
With us: $545
competitor: $1,095
With us: $745
competitor: $1650
With us: $1050