Drivers Education in Edmonton
Drivers Education Edmonton
Drivers Education, also known as Drivers Ed, is a formal program designed to teach new drivers the skills and knowledge needed to safely operate a motor vehicle. LeaP Driving School offers Drivers Education in Edmonton and surrounding area(s). Drivers education includes both classroom instruction and behind-the-wheel training and is often required by law for individuals seeking a driver's license in certain jurisdictions in Canada. The curriculum of driver's education may vary depending on the province, but it covers topics such as traffic laws, road signs and signals, vehicle operation and maintenance, defensive driving techniques, and proper driving etiquette. It is highly recommended by Alberta Transportation for learner(s) to take drivers education course in Alberta. Drivers Education Edmonton programs are offered by licensed driving schools in Alberta. Completing a drivers education program can help new drivers become more confident and skilled on the road and may also lead to lower car insurance rates.
Best Drivers Education:
There are several schools and organizations that offer drivers education, but LeaP Driving School is one of the leading driving school in drivers education Edmonton. Before choosing a driver's education program, it's important to research your options and compare different schools to find the best fit for your needs. If you are looking for the schools with a strong reputation, experienced driving instructors, and a comprehensive curriculum that covers both classroom and in-car training. It is always good idea to read reviews about the driving schools rather than going for cheap available options.
Is Driver Education for Teen only?:
No, driver's education courses are not only for teens. While driver's education is often associated with teenagers learning to drive for the first time, these courses can be beneficial for anyone who is learning to drive or wants to improve their driving skills. In fact, many driver's education programs are specifically designed for teen/adult learners. Below are some of the reason why you should choose LEAP Driving School in Edmonton for driver education:
Learning the Rules of the Road: A driver's education course at LeaP Driving School will teach you the rules of the road, including traffic laws, road signs, and safe driving practices. This knowledge is crucial for ensuring that drivers are aware of their responsibilities and obligations as drivers.
Developing Driving Skills: Driver's education courses our driving school offers include behind-the-wheel training which provides an opportunity for drivers to practice their driving skills in a safe and controlled environment.
Building Confidence: New drivers, particularly teenagers, are nervous and/or hesitant behind the wheel. In our Driver's education courses the driving instructor helps student build their confidence and give them the skills and knowledge they need to feel comfortable on the road.
Lowering Insurance Rates: Insurance for the new drivers in Edmonton, Alberta is quite high. Our Alberta Transportation approved drivers education courses will give students discount on their insurance. Most of the insurance companies offer discounts to drivers who have completed a driver's education course. Completing a driver's education program from LEAP Driving School will lead to lower insurance rates.
Refreshing Their Driving Skills: We also offers drivers education courses for drivers with international driving experience, to get them familiarized with Alberta driving rules. We also offer course for the drivers who have not been on the road for a while can benefit from taking a driver's education course to refresh their knowledge of traffic laws and safe driving practices.
Preparing for the Driver's License Test: Our Driving School offer drivers education courses to help prepare teens/adults who are planning to take their driver's license test. Our experienced driving instructors will teach you all you need to know to pass your road test on the first attempt.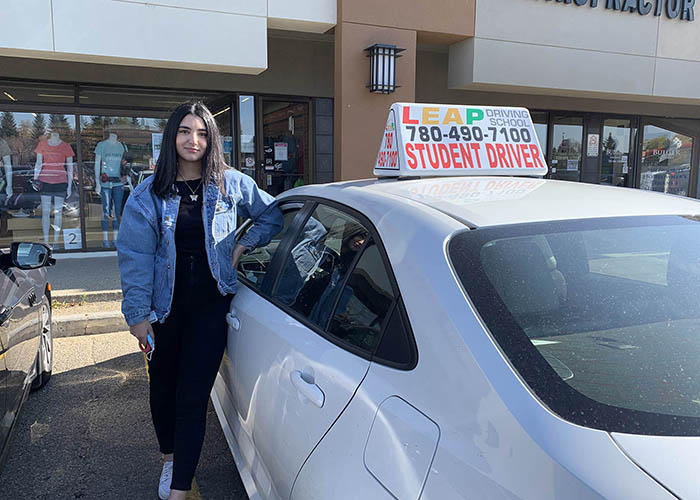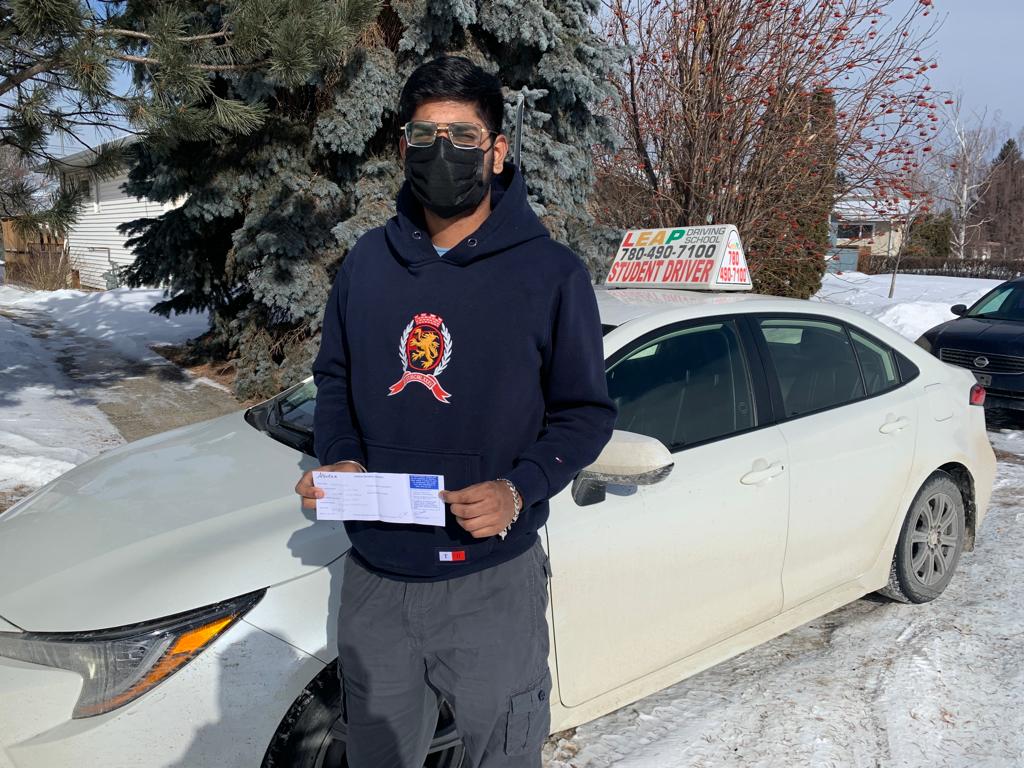 Learn to Drive with Confidence at LEAP Driving School LTD.