Road test Preparation Course
Are you gearing up for that all-important road test? At LEAP Driving School, we understand the nerves and excitement that come with it. That's why we've designed our Road Test Preparation Course to help you ace your test with confidence.
Why Choose Our Road Test Preparation Course?
Expert Instructors:
Our team of experienced instructors knows the ins and outs of the road test. They'll provide you with the knowledge and skills needed to navigate the test with ease.
Comprehensive Curriculum:
Our course covers everything from the basics of driving to advanced maneuvers. You'll learn parallel parking, three-point turns, highway driving, and more.
Individualized Training:
We tailor our instruction to your specific needs. Whether you're a new driver or looking for a refresher, we've got you covered.
Practice Test:
To boost your confidence, we offer practice tests that simulate the real road test conditions. You'll know exactly what to expect on the big day.
Flexible Scheduling:
We understand that life can be busy. That's why we offer flexible scheduling options to fit your timetable.
What Our Graduates Say?
Asif is hands down the best instructor! He is very kind and patient in his approach! I'm so glad I took my lessons with him. I passed my road test on the very first attempt! I highly recommend Leap Driving School! Thank you Asif !!
"
I had such a wonderful experience with LeaP Driving School. Today I had my advanced road test and passed it on my very first attempt! Asif was my instructor. He is pretty knowledgeable and kind, he has lots of experience as an instructor and makes you feel comfortable while driving.  I highly recommend you taking your driving lessons with LeaP Driving school, I assure you you will be more than happy with their service and with your own result after your road test!
"
Ready to Get Started?
Don't let the road test stress you out. Join our Road Test Preparation Course and embark on the journey to becoming a confident, skilled driver. Contact us today to book your first lesson!
Road test preparation by LEAP Driving School Edmonton:
While it's possible to learn driving from other sources, such as family or friends, formal training from a driving school offers structured lessons, professional instruction, and a comprehensive curriculum designed to enhance your driving skills and knowledge.
There are also lots of driving schools in Edmonton but It's important to choose a reputable and licensed driving school in Edmonton to ensure you receive high-quality training. Research and read reviews to select a school that suits your needs and has a good reputation for producing safe and competent drivers.
Attending LEAP driving school in Edmonton can significantly increase your chances of passing your road test successfully.
While attending a driving schools Edmonton does not guarantee an automatic pass on your road test, but it significantly increases your preparedness and proficiency as a driver. It equips you with the necessary knowledge, skills, and confidence to navigate the road test successfully.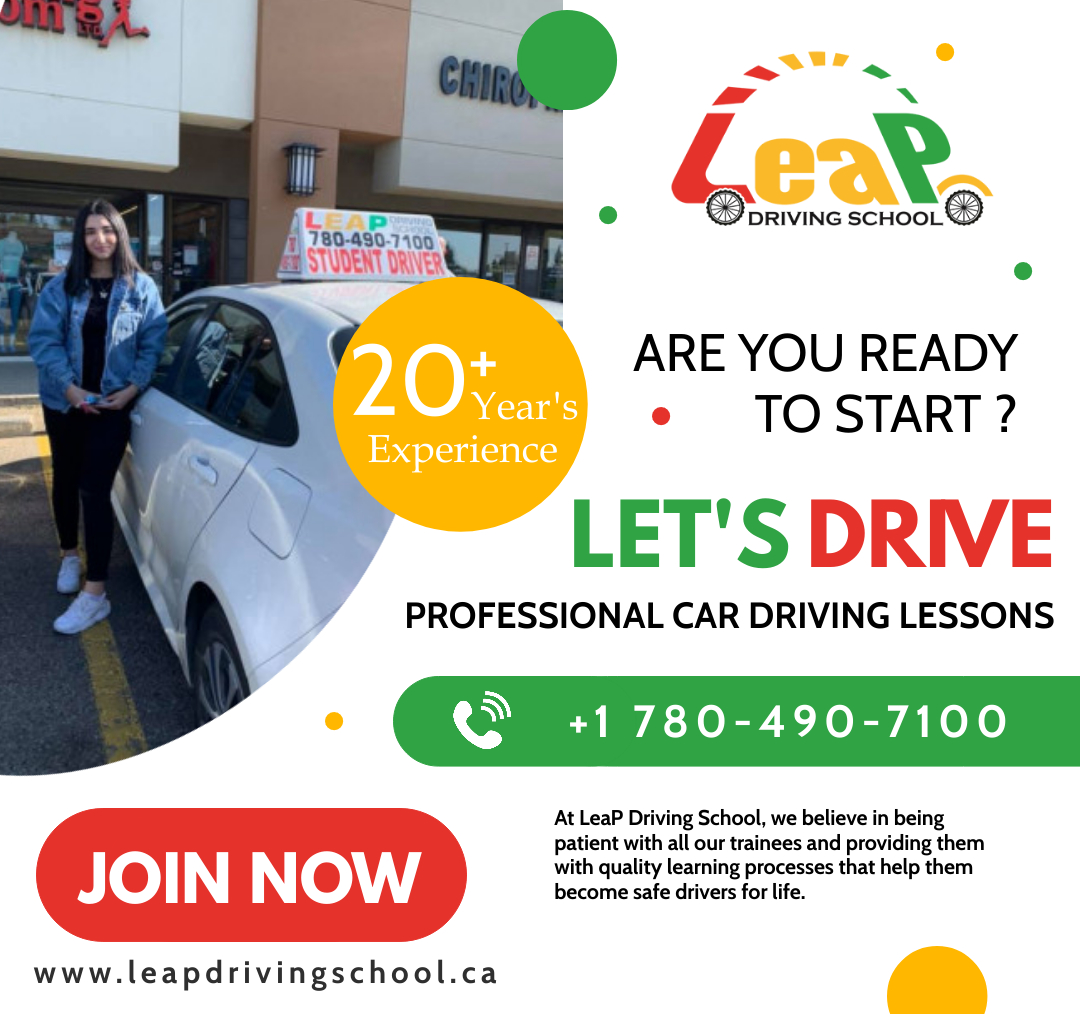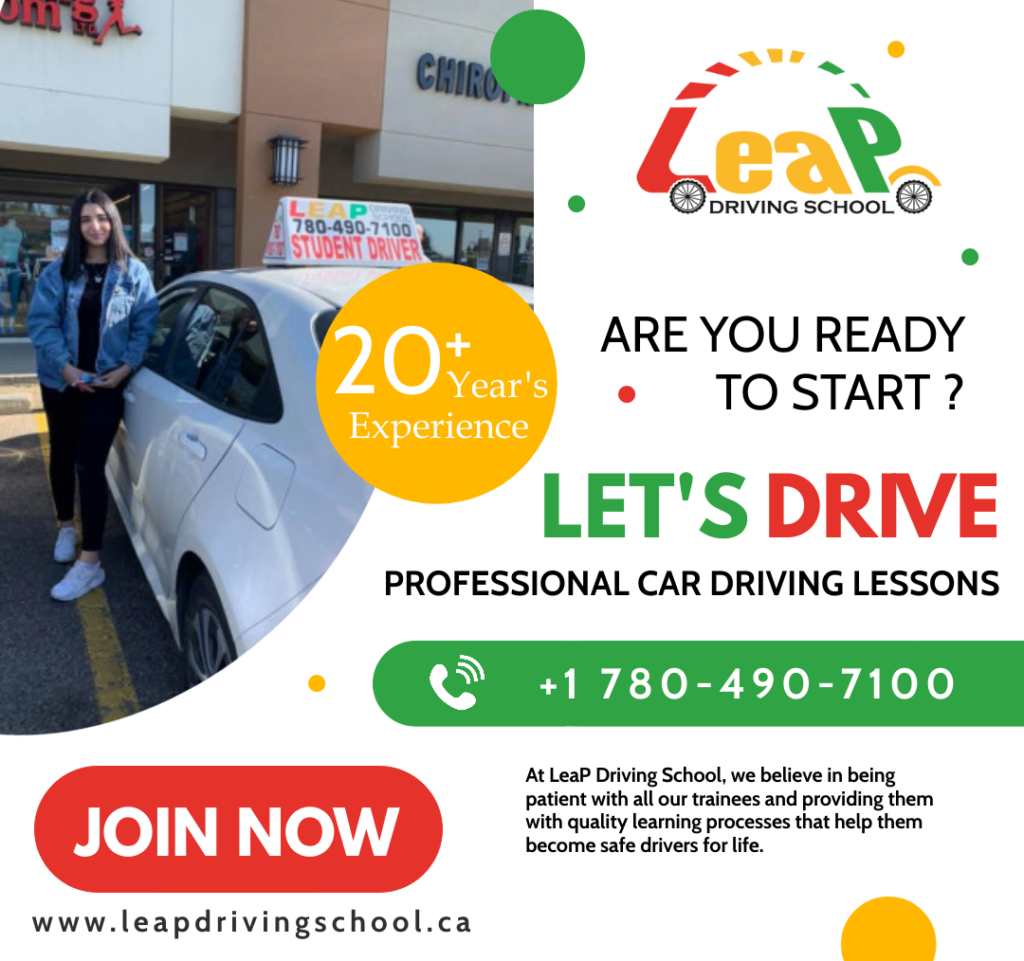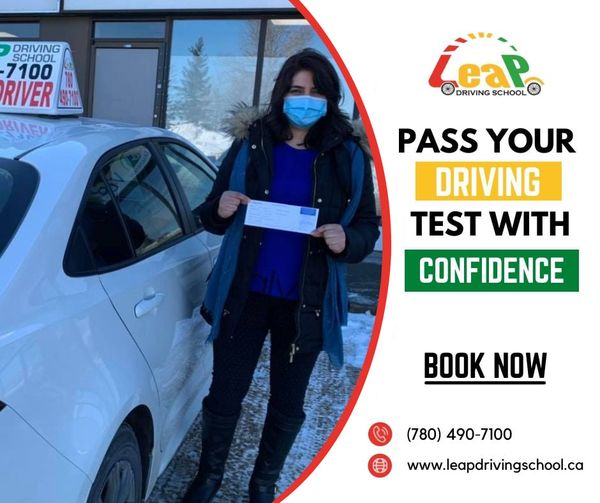 Driving Courses in Edmonton
LeaP Driving School provides different Driving Courses in Edmonton to suit you and your individual requirements with a range of learn to drive packages at very affordable prices. 
Driver's Training Courses
We offer different Driver's Training Course available in Edmonton and the surrounding area.  Our Basic Driving Course is ideal for learners who are interested in getting Insurance Discount. Our Premium Driving Course is our most popular training offering extra lessons for students to gain more confidence on the road. We also offer other options available including knowledge test preparation, brush-up lessons, insurance discount course, defensive driving course (3 demerit points reduction), and car rental option for the road test.
Please feel free to contact us for more information, we would be more than happy to answer any questions you may have regarding our driving courses. 
competitor: $895
With us: $545
competitor: $1,095
With us: $745
competitor: $1650
With us: $1050
WHAT Our CLIENTS SAY ABOUT US
Leap Driving School is one of the best driving schools of Edmonton. Their owner and lead instructor is very professional. He knows all the ins and outs of driving in Edmonton, Alberta. He is very patient and made you feel comfortable as soon as you start driving and he will go all the way for you to past your exam in 1st attempt. I would recommend everyone to take classes from him as he is not only a good instructor but also a good human being as well. One more quality which I like the most is his commitment and punctuality. Thanks Mr. Asif and Leap Driving School for your tireless effort.
Aamir Bana
I have received excellent & professional service from this driving school. I have passed my Advance Road test with their help in first attempt. I have taken lesson with other driving schools in the past but this driving school stands out. My instructor was very calm, had excellent communication skills & explained rules very clearly. I will rate this school in Top 3 driving schools in Edmonton. I would highly recommend this school if you want to take quality training at affordable cost.
Nayan Arora
I have such high anxiety when it comes to driving . I have never felt so comfortable and safe during lessons with Asif ! My anxiety while still there has decreased and I'm more confident everyday! Thank you Asif for your patience understanding and amazing instruction.
Amanda Escalante
I highly recommended Leap Driving School if you are looking for someone to help you learn the skills needed to become a driver. Asif taught me a lot of techniques during my in car class, he was so patient and professional. I was afraid to drive in the highways at first and I thought parallel parking is hard but i was able to conquer my fear because he is soooo good on his profession. Again thank you so much!
Lisa Chua
Very Professional Driving School, Asif was my instructor and I could not have asked for a more patient and good teacher. I would highly recommend him for anyone who wants to learn fast as he makes driving a comfortable and exciting experience and knows how to make his students more confident in their driving.
Leen Maarouf
The driving school offered services immediately, Asif was the instructor I had, I recommend everyone to get lessons with Asif. Asif was extremely patient and made me feel comfortable in the car. My first lesson, I was extremely nervous and did not know the difference between the break and go pedal. After only 5 lessons with Asif, I have gained the confidence in being able to drive by my myself. I recommend everyone to take their lessons with Asif he makes your learning experience so much easier.!
Nour Abdul-Rahim
I would give more stars if I could. The best professional behaviour ever! I did some brush up lessons before my test and the instructor was the definition of perfect. He was patient and was very quick to try his absolute best to not only answer any questions, but make sure you understand why and can apply it to driving. He knows his stuff front and back. If you want to learn to drive then your best bet by far is to use Leap Driving School. Best school not only in Edmonton, but by far the best school there is! Thank you Leap Driving School
Markus Scharfenberger
Excellent training , my kids love it we highly recommend it .
Juan Torres
Excellent instructor and extremely friendly. Gives very good guidance of driving. Highly recommended if anyone is looking for lessons in Edmonton, Alberta, Canada.
Saurin Rahman
I had very good experience with Mr Asif at leap-driving school . Professional , detail- oriented and very calm instructor . I am happy that I did a decision to book my 10 hour training with leapdriving . He will not only prepare you for road exam but he is also covers all daily driving skills that you will need while you drive in the city. And not to mention that he tried hard to lower my anxiety just before the exam then I was able to pass my Road- test at very busy weekend yesterday easily . Thank you for 5 star business that you provide to us.
Sarezh kamla
Was very nervous about driving in the beginning. He made it fun and took all the fear away. Because of his great teaching skills I was able to pass my road exam on the first try. Even made parallel parking the easiest.
April Scott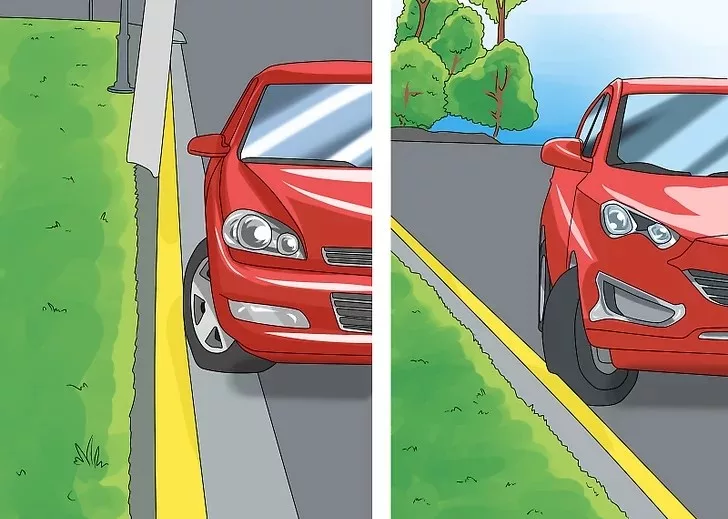 As a driver, it is essential to be acquainted with the different hill parking methods you may encounter while driving. Your road test will include hill parking, and the examiner
Read More »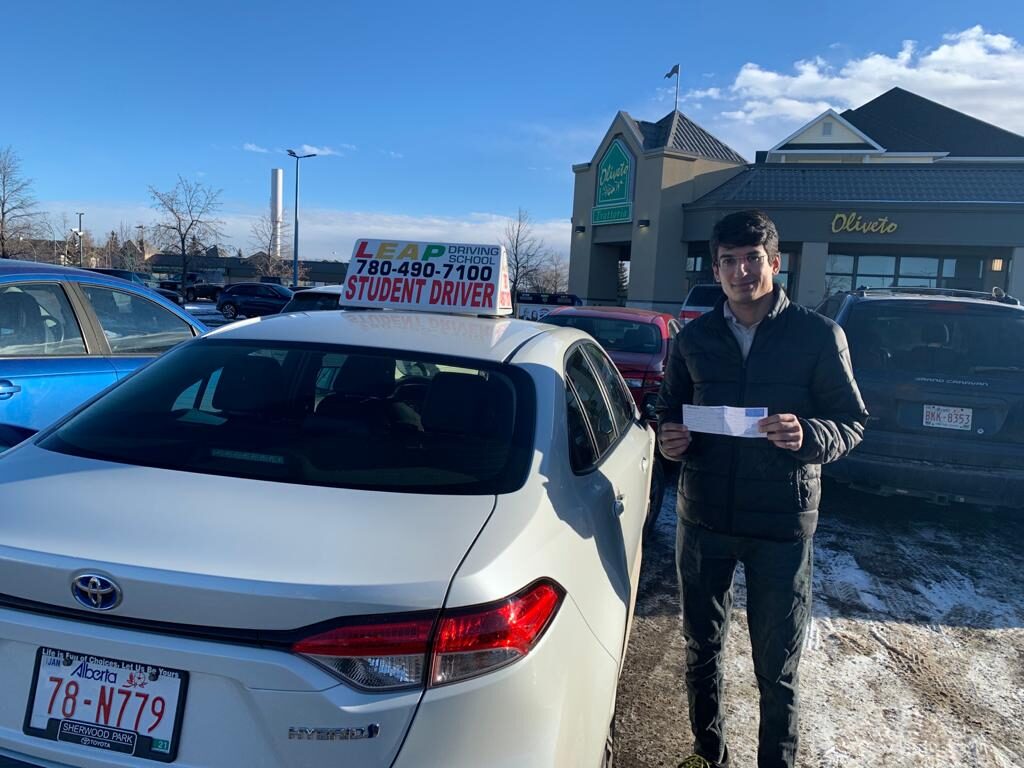 There are several benefits of renting driving school car for your road test. Road tests can make even experience drivers nervous. Below are some of the most important benefits of
Read More »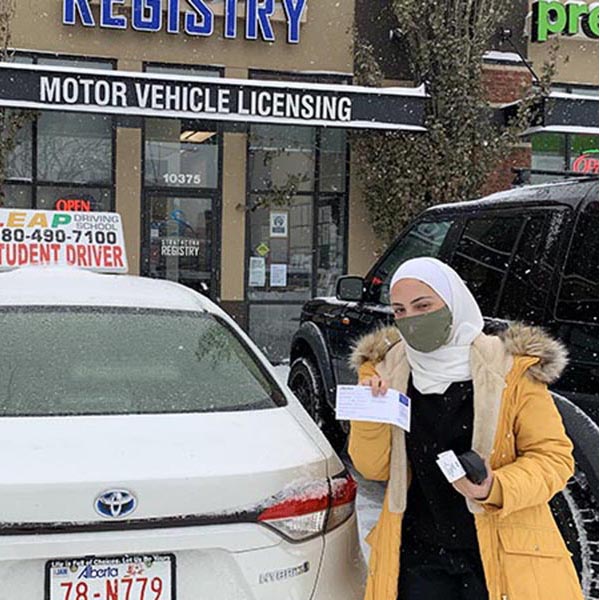 The basic driving course in Edmonton is the most popular program for new drivers who want to obtain a Class 5 driver's license in the province. The course aims to
Read More »