Drivers Training School Edmonton
Drivers Training School Edmonton
LEAP Driving School is a rising star in the industry of drivers training school in Edmonton. Our main objective is to help learners become professional drivers using our unique teaching methods. 
Choosing a reputable and reliable driver training school in Edmonton is an important decision for new drivers. Here are some reasons why you should consider choosing LEAP Driving School:
Experienced instructors: Our driving school employs experienced, licensed, and certified driving instructors who have years of experience teaching new drivers. They are patient, knowledgeable, and skilled at helping students learn to drive safely and confidently.
Comprehensive courses: Our driving school offers comprehensive driving courses that cover all aspects of driving, including traffic laws, driving techniques, and defensive driving skills. Our courses are designed to prepare students for the challenges of the road and help them become safe and responsible drivers.
Modern vehicles: Our driving school uses modern, well-maintained vehicles that are equipped with the latest safety features. This ensures that students can learn to drive in a safe and comfortable environment.
Flexible scheduling: We offer flexible scheduling options to accommodate the needs of our students. We understand that our students have busy schedules, so we offer evening and weekend classes to ensure that everyone can find a time that works for them.
Affordable prices: We offer competitive prices for our driving courses, making them affordable for everyone. We believe that everyone should have access to quality driving instruction, and we strive to provide our services at an affordable price.
Tailored instruction: Our driving lessons are tailored to meet the individual needs of each student. We work closely with our students to develop personalized lesson plans that focus on areas where they need the most improvement.
LEAP Driving School Edmonton is one of the reputed drivers training school in Edmonton. Our experienced instructors, comprehensive courses, modern vehicles, flexible scheduling, affordable prices, and tailored instruction can help students become safe, confident, and responsible drivers.
LEAP Driving School stands out in Edmonton by delivering driver training that surpasses the competition in several key ways. Our team of experienced and certified instructors is dedicated to nurturing not just competent drivers but confident ones as well. We prioritize personalized instruction, tailoring lessons to individual learning styles and needs. Moreover, our flexible scheduling options accommodate even the busiest of lifestyles. What truly sets us apart is our commitment to creating safe drivers, not just passing road tests. We focus on building lifelong skills and habits that ensure our graduates drive responsibly for years to come. When you choose LEAP, you're choosing a driving school that excels in providing comprehensive, confidence-boosting, and safety-centric driver training, setting you on the path to a lifetime of confident and responsible driving in Edmonton.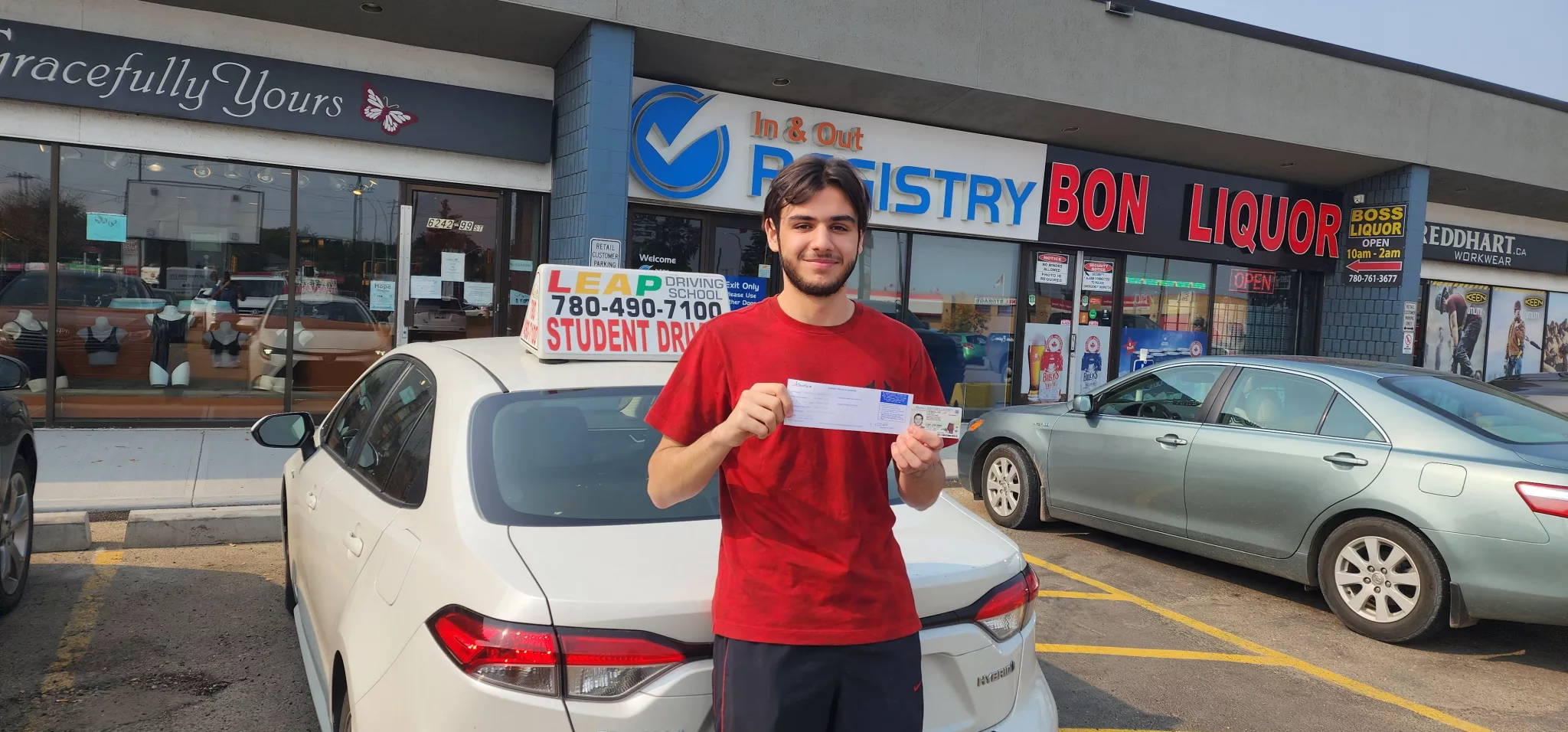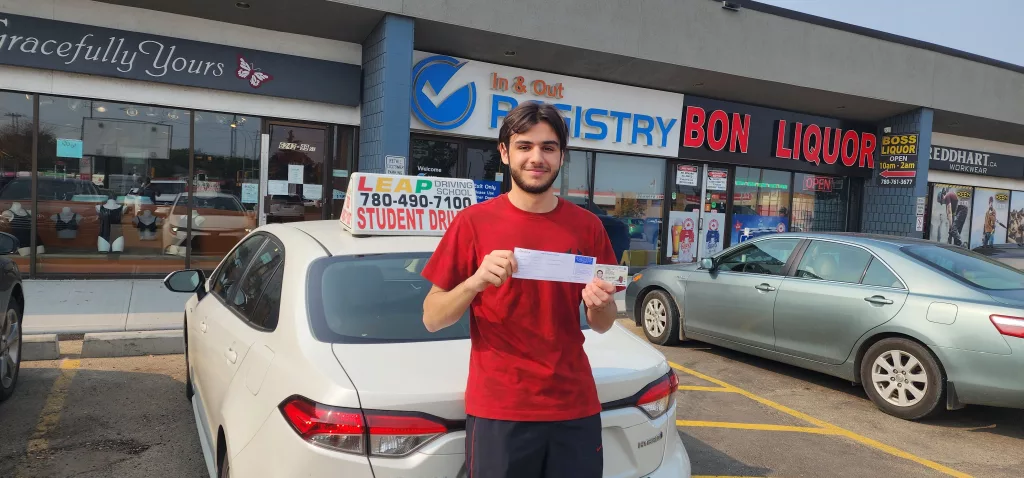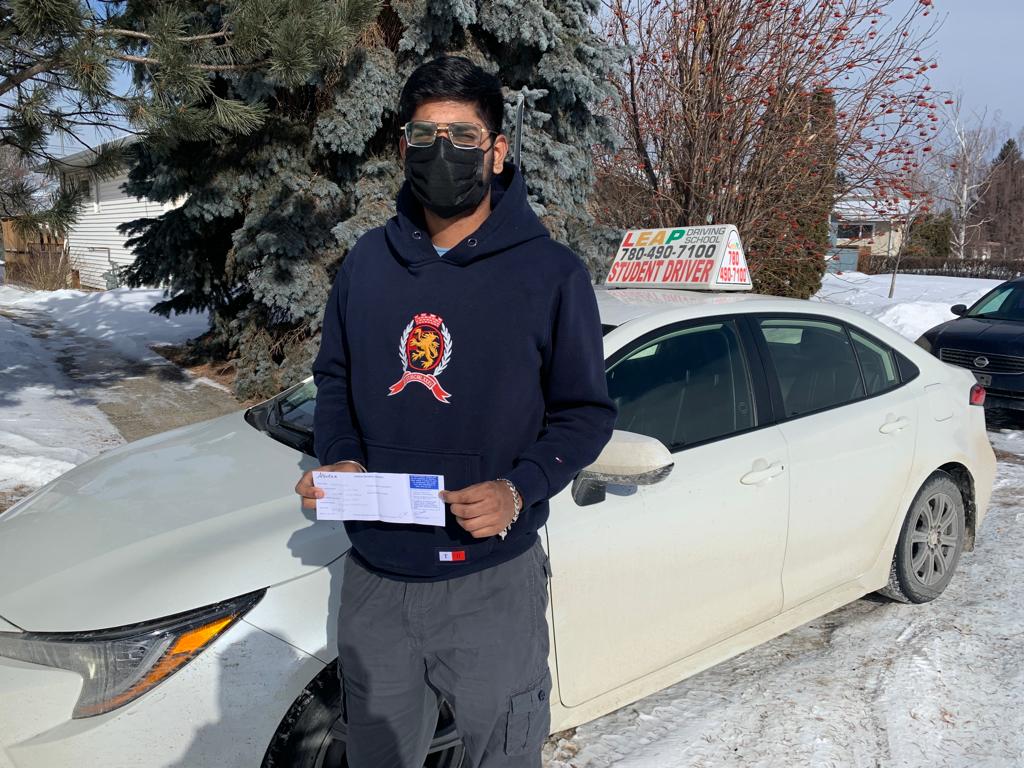 Driving Courses in Edmonton
LeaP Driving School provides different Driving Courses in Edmonton to suit you and your individual requirements with a range of learn to drive packages at very affordable prices.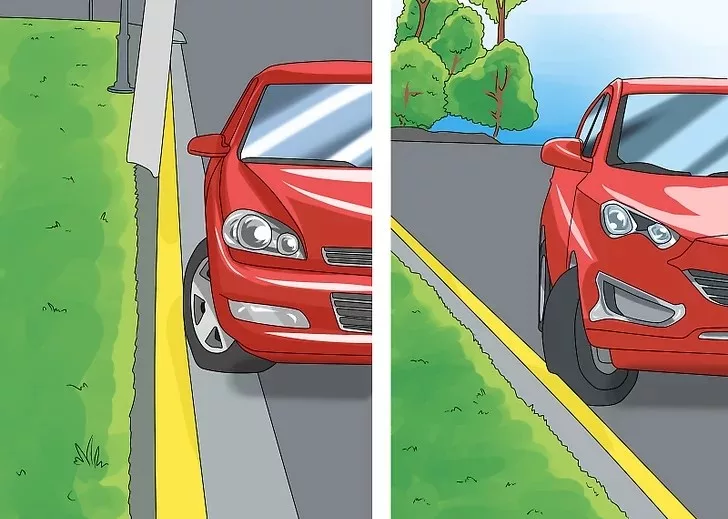 As a driver, it is essential to be acquainted with the different hill parking methods you may encounter while driving. Your road test will include hill parking, and the examiner
Read More »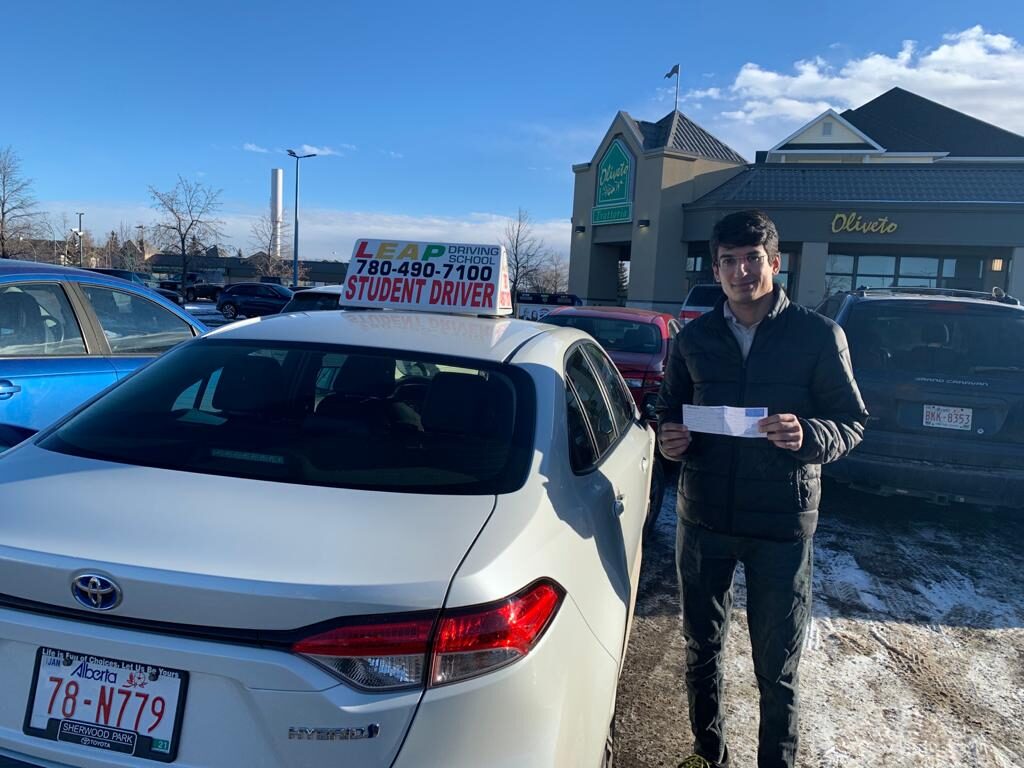 There are several benefits of renting driving school car for your road test. Road tests can make even experience drivers nervous. Below are some of the most important benefits of
Read More »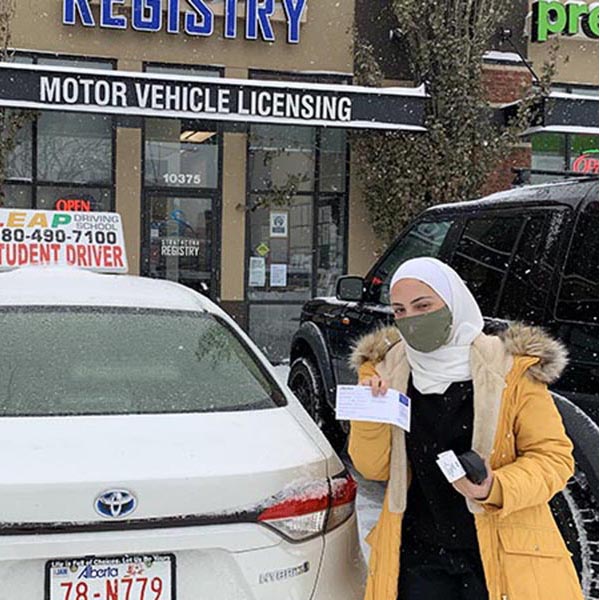 The basic driving course in Edmonton is the most popular program for new drivers who want to obtain a Class 5 driver's license in the province. The course aims to
Read More »
Driver's Training Courses
We offer different Driver's Training Course available in Edmonton and the surrounding area.  Our Basic Driving Course is ideal for learners who are interested in getting Insurance Discount. Our Premium Driving Course is our most popular training offering extra lessons for students to gain more confidence on the road. We also offer other options available including knowledge test preparation, brush-up lessons, insurance discount course, defensive driving course (3 demerit points reduction), and car rental option for the road test.
Please feel free to contact us for more information, we would be more than happy to answer any questions you may have regarding our driving courses. 
competitor: $895
With us: $545
competitor: $1,095
With us: $745
competitor: $1650
With us: $1050